VA and GI Bill® Training Benefits for Most Military Veterans
National Training, Inc. is approved for the training of Veterans.
National Training, Inc. accepts Veterans Administration or GI Bill® VA benefits for heavy equipment & CDL training of military service members or veterans. Military benefits come in a variety of packages. U.S. military veterans may qualify for one of several programs, depending on when you served and in what branch of the military you served. If you are currently on active duty, you may still qualify for educational assistance from the VA.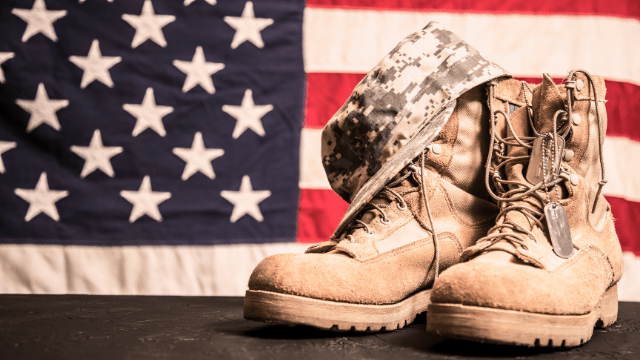 Military Veterans Educational Benefits under the GI Bill
Military veterans may qualify for one of these VA educational benefit programs:
GI Bill® – If you qualify, you can collect monthly payments for subsistence while you are in school.
Montgomery GI Bill® – This GI Bill was a program offered to pre-911 service members. If you qualify, you may collect monthly payments based on your family size.
Post-911 GI Bill® – If you entered the service after 911 and you qualify, then you can receive up to $22,805 for tuition assistance Non-College degree.
GI Bill® is a registered trademark of the U.S. Department of Veterans Affairs (VA). More information about education benefits offered by VA is available at the official U.S. government Web site at https://www.benefits.va.gov/gibill.
National Guard and Reserve Members
Members of the National Guard and Reserves are eligible for military veterans educational benefits. You may qualify for GI Bill® benefits or for a state military benefits program.
Veterans Affairs Vocational Rehabilitation
If you are injured while serving in the military or you are a descendant of an injured service member, then you may qualify for vocational rehabilitation benefits.
VA PAYMENT COMPLIANCE
In accordance with Title 38 US Code 3679 subsection (e), this school adopts the following additional provisions
For any students using U.S. Department of Veterans Affairs (VA) Post 9/11 G.I. Bill® (Ch. 33) or Vocational
Rehabilitation & Employment (Ch. 31) benefits, while payment to the institution is pending from the VA.
This school will not:
• Prevent the student's enrollment;
• Assess a late penalty fee to the student;
• Require the student to secure alternative or additional funding;
• Deny the student access to any resources (access to classes, libraries, or other institutional facilities)
available to other students who have satisfied their tuition and fee bills to the institution.
However, to qualify for this provision, such students may be required to:
• Produce the VA Certificate of Eligibility (COE) by the first day of class;
• Provide a written request to be certified;
• Provide additional information needed to properly certify the enrollment as described in other institutional
policies
Details on National Training Courses for VA Benefits